Illuminating the Wilderness
Showing at MK Gallery, Tate Liverpool and Museum of Contemporary Art, Sydney in 2019
Illuminating the Wilderness is a new film production by Project Art Works, conceived and directed by Kate Adams and Tim Corrigan and filmed on location with Ben Rivers, Margaret Salmon and neurodiverse artists and makers, families and carers.

This 40-minute film follows the investigation of a remote Scottish glen over several days and reveals the pleasures and challenges of neurodiverse responses to nature and shared experience. Shot from multiple viewpoints and cameras, the film is unscripted and reveals the subtle fluidity of roles and interactions between this unique and itinerant community away from the practical, attitudinal and social barriers that they face in their everyday lives. Moments of humour and tender consideration for each other unfold in and around the landscape and weather systems of the mountains. The remoteness, scale and indifference of the landscape provides a rare sense of freedom and belonging for everyone involved.
Download the booklet that accompany's the film here.

Project Art Works is an artist-led organisation that collaborates with people who have complex needs, their families, carers and the systems and services that impact on their lives.
Illuminating the Wilderness programme:
Mk Gallery, Milton Keynes: 16 March – 26 May
Illuminating the Wilderness,a major new Project Art Works film work, will be premiered in The Lie Of The Land – opening exhibition of the new gallery
Tate Liverpool: 4 – 28 April
Illuminating the Wilderness installation and exhibition as workshopin Tate Liverpool's top floor gallery
Sydney, Australia: October
Illuminating the Wilderness opens at UNSW / Museum of Contemporary Art, Sydney with an exhibition and workshops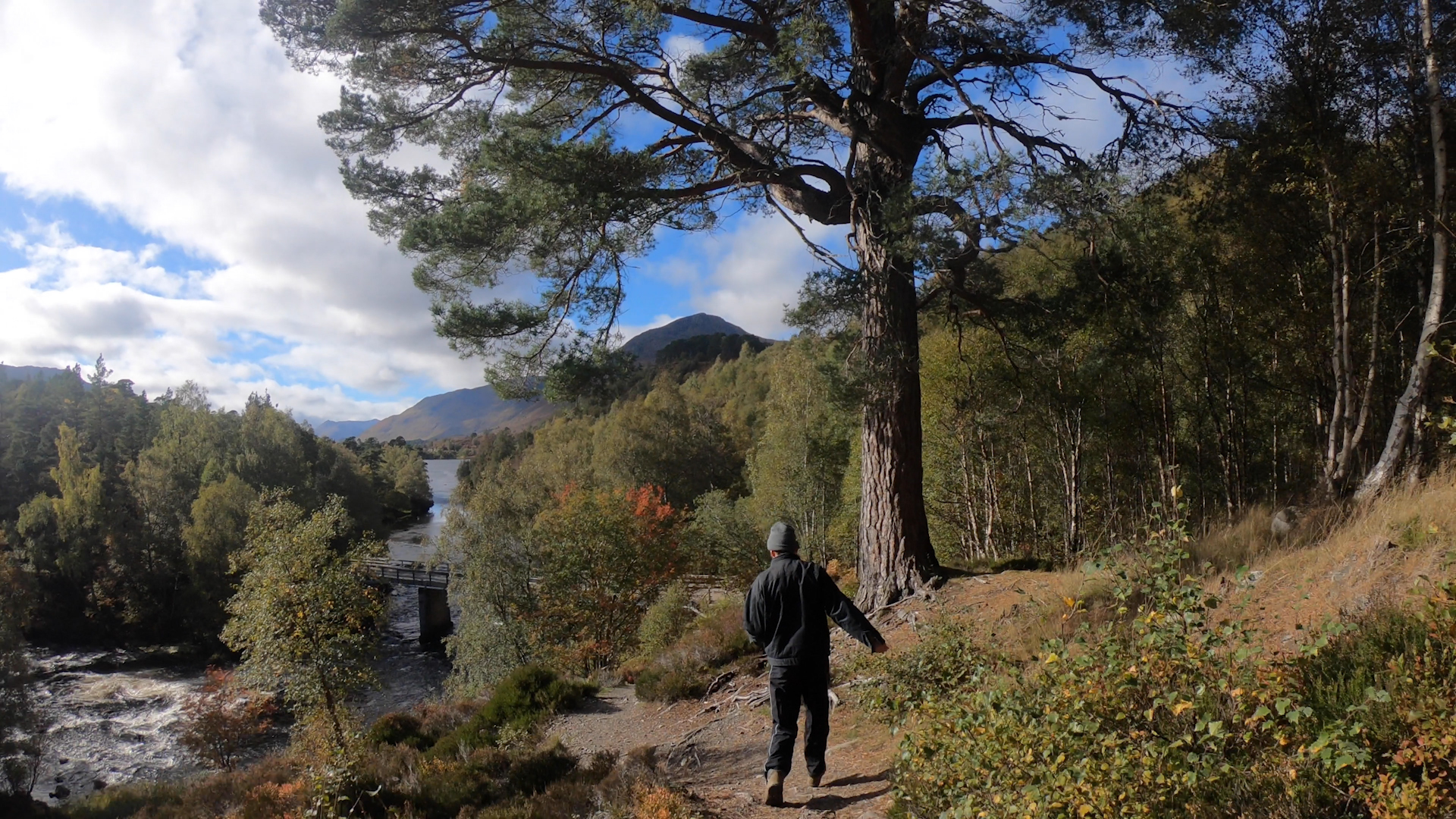 The film is part of an exhibition The Lie of the Land at MK Gallery. The exhibition celebrates the opening of a brand new building for the gallery.
Find out more at mkgallery.org.
At Tate Liverpool the film will be complemented by an evolving installation of artwork made in collaboration with neurodiversepeople and groups from Social Care organisations across Merseyside including Natural Breaks, Options for Supported Living, Blue Room, and Thingwall Resource Centre.Initially a series of huge blank paper banners, the installation will be increasingly populated by drawings and paintings made by the groups as well as general visitors taking part in gallery workshops throughout the presentation.
Find out more at tate.co.uk.
Research
In the lead up to the trip to Glen Affric, the team went on a local research trip to Friston Forest in East Sussex. To find out more about the trip and see images of the experience visit here.
EXPLORERS 2019
To find out more about the EXPLORERS project and see the whole programme for 2019 please visit here.